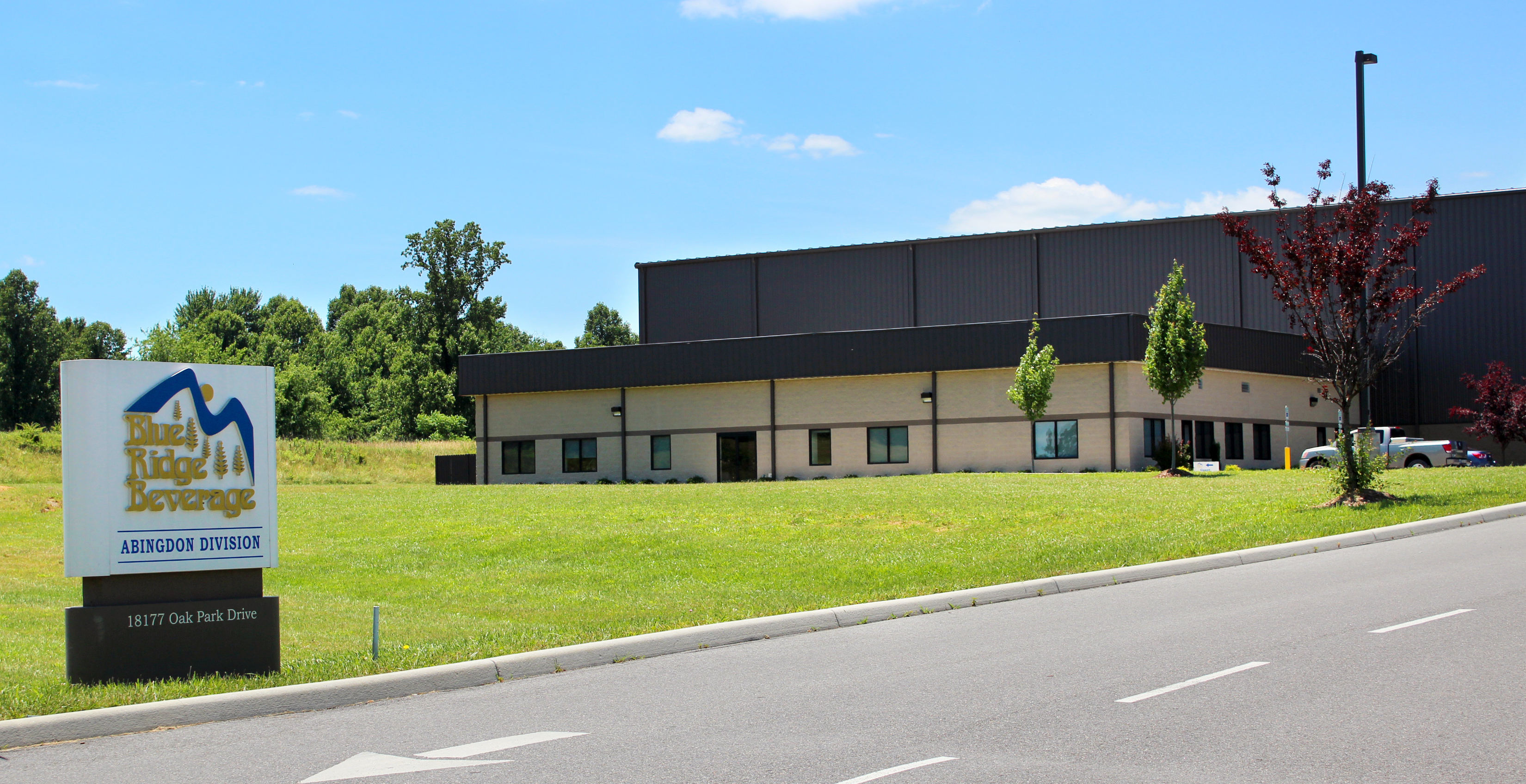 Blue Ridge Beverage Company, Inc.
Beginning in 2009, as the nation faced a financial crisis of historic proportions, Washington County recognized that the future of economic development would largely be driven by prospects' desires for site readiness. Through proactive efforts to leverage local funds and those provided through the Virginia Tobacco Commission, Washington County completed a multi-phase project in 2012 for the County's premier industrial site, Oak Park: Center for Business and Industry. Activities included land acquisition, design, and construction that resulted in the creation of five new "pad-ready" lots. Construction of a new two-lane access road also greatly improved park ingress/egress features, which enhanced the marketability of the park.
In the fall of 2012, Blue Ridge Beverage Company, Inc., a full-service beverage distributor serving customers in Central and Western Virginia, announced that it would build a new facility at Oak Park. The project included capital investment exceeding $4.8 million and the creation of 48 new jobs in Washington County. The announcement by Blue Ridge Beverage came shortly after completion of Washington County's activities to improve Oak Park. Accessibility and site readiness were important factors for helping Washington County to win this project.
Through foresight, smart planning, and a proactive stance, Washington County is working to ensure that today's activities will lead to tomorrow's progress.